Written by Trelasa Baratta and Trista Barrantes, Education & Curriculum Interns
Anyone know where January of 2022 went? It seems to have disappeared. Well, we may be nearly two whole months into the new year already, but it's not too late to add one more resolution to your list! Sure, some of you may be watching what you eat and making more time for movement, but what about your brain diet? EGC staff has put together a special list to help empower you to challenge yourself. We suggest aiming for something realistic, like reading five to ten pages a day and watching one documentary a week! Happy learning!!
For our book selections, we are featuring three Northern California Black-owned bookstores. Please support these forward-thinking businesses and the Black community by purchasing our recommended books directly from their shops or websites.
3900 Martin L King Jr Way
Oakland, CA 94609
(510) 652-2344
2814 35th Street
Sacramento, CA 95817
(916) 737-3333
**Store visit by appointment only**
157 Albatrosse Way
Vallejo, California 94589
(844) 543-7732
Book List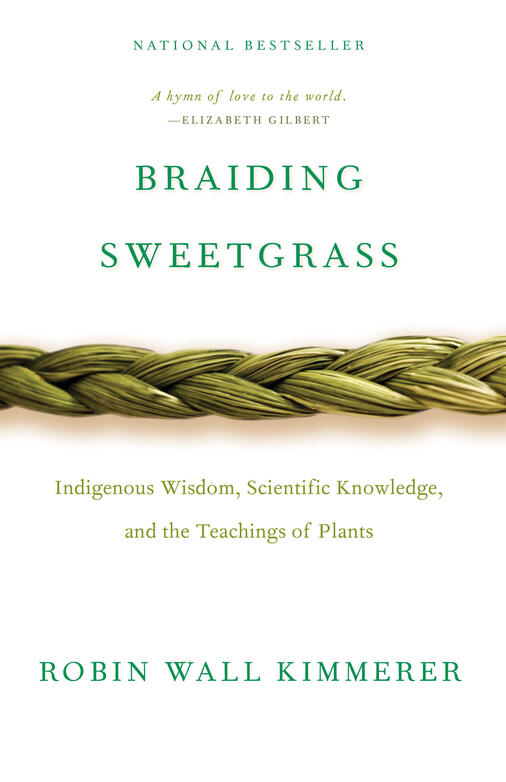 If you haven't had the privilege of reading this book since its first publication in 2013, then we are highly suggesting that you visit the Marcus Books website or bookshop located in Oakland, CA and purchase this book ASAP! The Special Edition Hardcover, with its new heart-warming introduction by Robin Wall Kimmerer, is set to be restocked in late February 2022, so keep your eyes peeled. Kimmerer was born to retell the stories of the plants to all who are willing to listen. If you are one of those privileged enough to engage with these stories, your overall outlook on plants, food and life will be truly enriched. Together may we appreciate and learn from the stories of the land so that we may rekindle our relationships with it and begin to make beautiful new stories that our descendants can be proud to retell.
Let's be real: The history of industrial agriculture is downright shameful. One of the prefaces of this book (which can be previewed on the publisher's website here) is beautifully written by LaDonna Redmond, an acclaimed community activist who has worked vigilantly on food justice issues. In her preface, she lays the groundwork for all the reasons you should educate yourself on issues of land access and food security. As Redmond puts it so eloquently, "Growing food is not just about the food. Food production is tied to resistance: resistance to injustice, and by default a place of refuge."
[Harlem Grown Read Along on Youtube via Ms. Abby's Library]
This children's book features beautifully busy illustrations and a heartwarming tale that kids and adults can enjoy together: the true story of how one vacant lot in Harlem was transformed into a vibrant, food-producing garden with the help of the surrounding community. Founded in 2011, Harlem Grown is an independent, non-profit organization that aims to inspire children to lead healthy lifestyles through hands-on education in urban farming, nutrition, and sustainability.
Green Green: A Community Gardening Story (Ages 2- 5) by Marie Lamba (Author), Baldev Lamba (Author), and Sonia Sanchez (Illustrator)
[Green Green Read Along on Youtube via ParaPower Philly]
This charming little book introduces the importance of green spaces, and how these special spaces can be created in urban areas by working together. The rhyming prose is easy for young readers to follow along as they enjoy illustrations ranging from pastoral grassy fields, sparse gray city blocks, the brown phase of construction, crowds of people cooperating on projects, and bountiful urban gardens.
Media Picks
Youtube
Epic Gardening (also on TikTok and Instagram, @epicgardening) with ​​Kevin Espiritu – a gardening fanatic who has the goal of teaching 10,000,000 people how to grow anything no matter where they live in the world. Epic Gardening is based out of Southern California.
IndiNomads with Deepa (wife) and Chakri (husband) shares videos about their harvest which includes many Indian and Asian varieties of produce, gardening tips, as well as food recipes, hiking and travel videos, and more.
Blog
SF Bay Gardening (sfbaygardening.com) A gardener based in Brisbane, California, Michelle Woodruff shares posts ranging from gardening, composting, fun recipes, and more.
Epic Gardening (epicgardening.com) Their website features resources, guides, and blog posts written by members of the Epic Gardening team.
IndiNomads (indinomads.com) They have one masterpost featuring all their gardening tips, including where to find seeds for Asian/Indian vegetables.
Film
Gather (2020) is a riveting documentary revolving around Native food systems and the movement of food sovereignty. Native knowledge systems are highlighted in this film through the discussion of gardening, fishing, wildlife, and nutrition through historical and socio-economic context. The film follows several individuals from the White Mountain Apache and Navajo Nations; the Yurok Tribe who live and protect the Klamath River; the San Carlos Apache; and the Lakota of the Cheyenne River Sioux Tribe.
(image source: https://www.imdb.com/title/tt9309756/)